Products & Services
Roofing Systems For Every Application
Roof truss systems are custom designed to your project specifications. Our designers work with your contractor to discover the scope of your project and design an efficient roof system. Quality of our product and material is of upmost importance to Western Woodworks. Our sophisticated software and equipment build strong, durable trusses that are built to last.
Trusses are important structurally to support your roof, however they are also an integral component of your exterior and interior design. Roof trusses can support varying load constraints to offer open concept homes, cathedral ceilings, bonus living spaces, and more. On the exterior, roof truss support different roof styles to match your esthetic.
We design and manufacture roof trusses for all commercial, residential and farm buildings.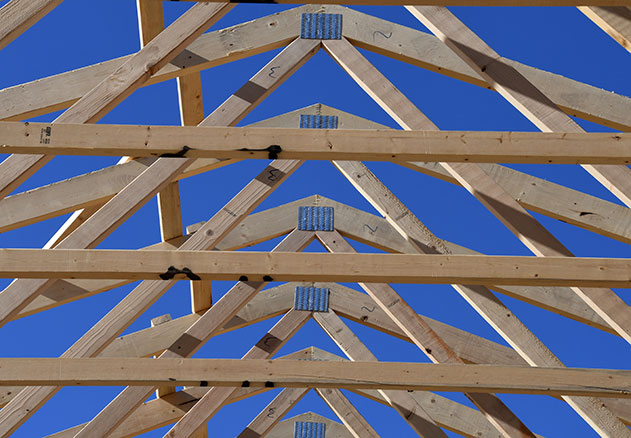 It is recommended to order your roof truss a minimum of three weeks before you need them for construction.